---
Catheters are a pain to deal with…
I know it and you know it. However, they are often the only solution that is available. That does not mean your quality of life has to suffer because of it.
KORshield was designed by a nephrologist to solve his patient's complaint "Doctor, why can't I shower with my dialysis catheter?"
Without the KORshield it is true, showering is difficult. You have to cover the catheter and the skin, sealing water away from the area.
With the KORshield, the process is simple. Pull the KORshield over your head and take a shower. Water is kept from splashing on the catheter site, but you can lift the KORshield cape and clean your site easily.
KORshield is not just for dialysis patients! Mastectomy patients, thoracic surgery – if your surgery is below the neck and above your rib cage bottom, KORshield should work. Ask you healthcare professional and see if KORshield can let you shower again.

---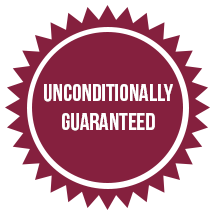 KORshield is unconditionally guaranteed for one year, so if it doesn't work for you, return it.
---
"I really appreciate the KORshield. Because it has kept me dry and free of infection. I recommend it highly to anyone on dialysis, and anyone who thinks that it might be helpful? Try it and you'll find it very helpful."
– Judi Mueller